Does This Expansion Joint Look Healthy?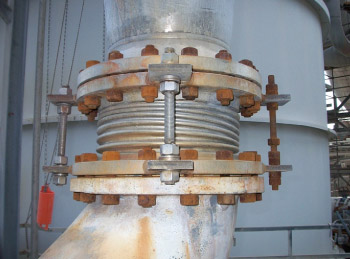 To most people, this expansion joint looks normal and is operating fine. However, this expansion joint is a failure waiting to happen.
Senior Flexonics Canada has been recognized as the expansion joint and hose leader in Canada since 1952.
Our highly competent sales engineers can identify potential expansion joint problems before they become critical, saving you valuable downtime and manufacturing dollars.
Contact us now to book your no obligation Expansion Joint Inspection.
ISO9001-2008 + AS9100C Registered
All products are CRN Registered
Senior Flexonics Provides Service for:
Engineered Metal Expansion Joints
Fabric Expansion Joints
PTFE Expansion Joints
Rubber Expansion Joints
Dampers
Metal Hose Assemblies
Steam Jacketed Hose Assemblies
PTFE Hose Assemblies
Composite Hose Assemblies
Expansion Compensators
Pipe Alignment Guides
Cryogenic Manifolds
Cryogenic Fittings
Cryogenic Tank Repair
Vacuum Jacketed Pipe
Vacuum Jacketed Hose Assemblies
---