Welded Diaphragm Metal Bellows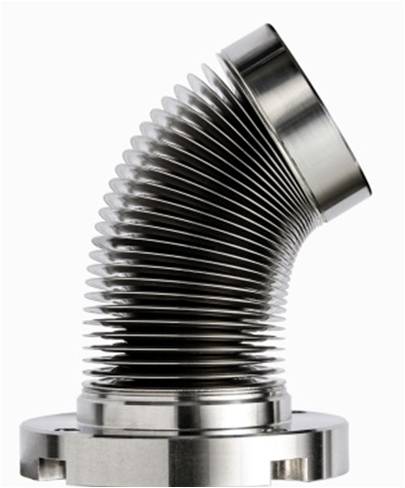 Welded Diaphragm Metal Bellows Description
Welded Diaphragm Metal Bellows are composed of two contoured diaphragms – each constructed from thin stainless steel – are welded at the inside diameter to form a convolution. Capsules are formed when convolutions are stacked on a horizontal arbor and welded at the outside diameter. Most welded diaphragm metal bellows have a nested ripple diaphragm configuration that provides maximum stroke, minimum stress, superior flexibility, and full nesting when collapsed or compressed. Customized bellows, including those with flat plate, single sweep, and torus contours, are available for special applications.
Type 374 stainless steel ensures corrosion resistance, weld-ability, and engineering properties that perform in temperature ranges from cryogenic to 800ºF and beyond. Type 347 stainless steel is ideal for high-vacuum applications, research, instrumentation, and volume compensators – wherever moderate pressure, maximum stroke and constant spring rates are required. Other commonly used materials include AM 350 stainless steel, Inconel, titanium and hastelloy.
Depending on applications, the service life ranges anywhere between 5,000 cycles to infinity. Reduced stroke and additional capsules increase bellows life.
Features
Wide range of operating temperatures
Constant effective area with change in pressure
Excellent spring and pressure deflection characteristics
Ability to withstand high pressure
Long stroke per unit length
Short nestled length
Corrosion resistance
Leak tightness to less than 1X10-10scc/sec
Application
OTS welded bellows are ideal for moderate pressure and high vacuum applications where immediate availability is critical. Such applications include:
High vacuum seals
Leak-free motion feed throughs
Flexible joints
Volume compensators, accumulators
Pressure and temperature actuators
Industries:
Defense
Oil and Gas
Semiconductor
Medical
Industrial
Product Resource Links:
Metal Bellows Pump Compressor Design Data Sheet
---